Welcome to Ezgi's Cello Club! *since 2007

Learning a musical instrument is a challenge. It requires the development of good discipline, self expression, communication, and collaboration skills through a fun experience.

​Ezgi is specialized on modern and baroque cello but she also offers chamber music coaching, posture practice, meditation practice with instruments, martial arts,and energy work. She commits her time and energy into teaching and she enjoys doing it.

Ezgi loves teaching because she thinks of it as leading others to express themselves through experience; to represent their individuality through music. In the words of Ezgi, "We are social creatures. It is very precious to create an environment where people think, learn, share, enjoy, and can be themselves at the same time."
​

Powered by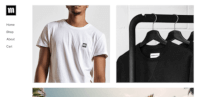 Create your own unique website with customizable templates.